28-Day Healthy Eating & Lifestyle Guide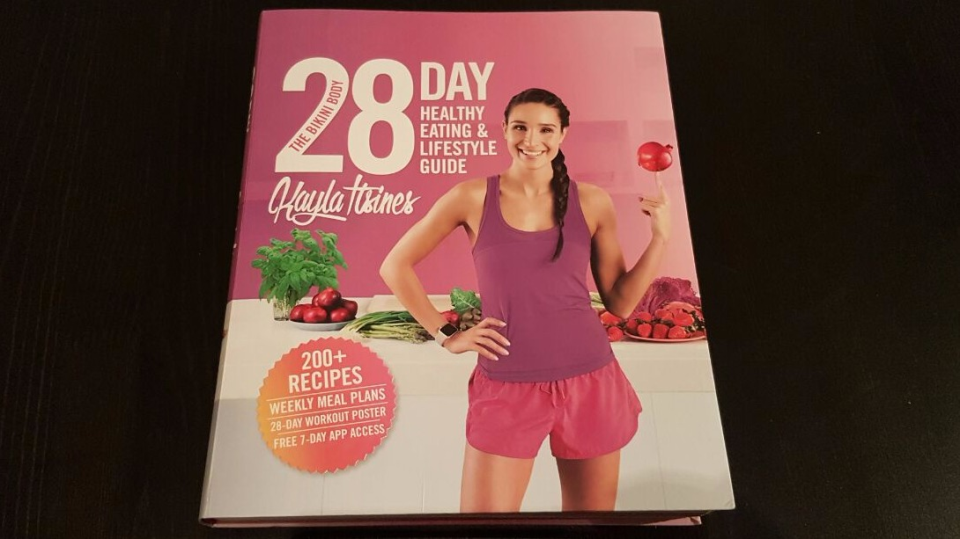 Original Title:

28-Day Healthy Eating & Lifestyle Guide

Author:

Kayla Itsines

Published:

2016

Buy at:
"The Bikini Body 28-Day Healthy Eating & Lifestyle Guide" is the best guide for embracing and leading the healthy lifestyle. Author of this book, Kayla Itsines is a personal trainer, creator of Sweat with Kayla app and creator of the largest online female fitness community, who inspired and helped millions of women around the world to change their lives. This book summarises Kayla's holistic approach to healthy lifestyle, which includes proper nutrition, exercises, and sleeping.
In the introductory part of the book, author explains her interpretation of terms: bikini body, health, strength and confidence as well as her principles and methods for achieving healthy lifestyle. After introduction, book is divided into three parts. In the first part, author explains her 28-day meal plan, emphasizing importance of education and good nutrition. Author in a very simple and understandable way describes macronutrients, micronutrients, minerals, vitamins, superfoods. She gives great advice about food preparation, hydration, and keeping food fresh. In the second part of the book are recipes for the 28-day meal plan. For every day, there is recipe for 5 meals with all details and photo of meal. In the third part of the book, there are swap-out recipes for breakfast, lunch and dinner, as well as recipes for some sweet indulgences. In the addition, there is also 28-day beginner workout plan with poster and all exercise explained in details.
I think that everyone who needs and wants to change lifestyle, to eat healthy and exercise regularly, can and should use this book as guide. The book is so well written; meals are very easy to prepare and from ingredients than can be bought in every supermarket. Logic behind meal plan is so well explained, that you will be inspired to start with this meal plan as soon as possible.
I can say that this book changed my life, especially my nutrition. I have always wanted to eat healthy, but it was real struggle, until I read this book. I have never imagined that there is such variety of healthy food that can be eat and that is actually very tasty and easy to prepare. Healthy eating was never so easy and interesting before this book.
I use this book every day, it's so empowering, helpful, useful, inspiring and with very beautiful design. I highly recommend to have and use this book, it will change your life, making you more healthy, happy and confident.
Also, I found some great quotes in this book, which are really inspiring and empowering. Some of them are:
"Love yourself enough to live a healthy lifestyle";
"Every time you eat, it is opportunity to nourish your body";
"Health is not the weight you lose, but the life you gain".