Love and Other Consolation Prizes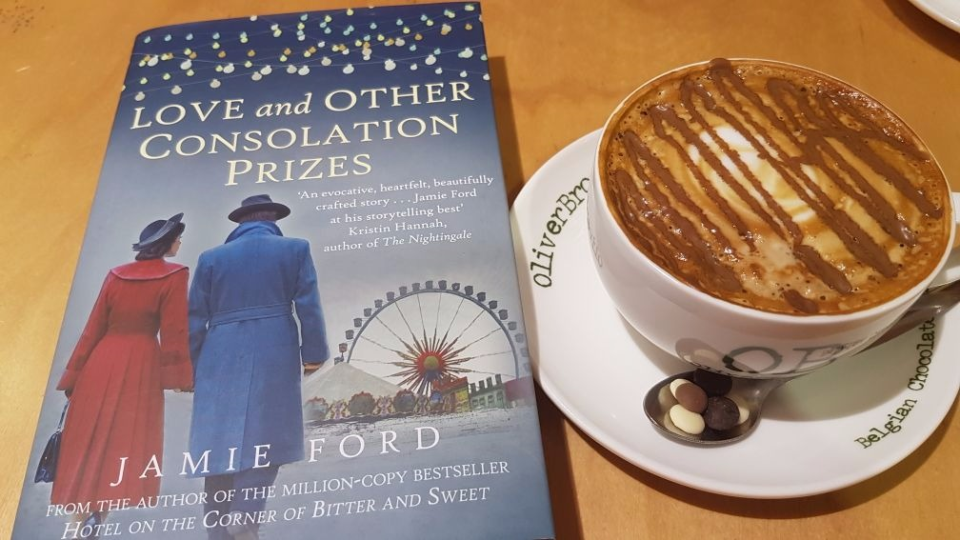 Original Title:

Love and Other Consolation Prizes

Author:

Jamie Ford

Published:

2017

Buy at:
I just finished reading this book and I feel overwhelmed with emotions like I was living this book. "Love and Other Consolation Prizes" is another master-piece written by Jamie Ford, author of the one of my favourite books "Hotel on the Corner of Bitter and Sweet" and "Songs of the Willow Frost". The main character in this book is Ernest, twelve-years-old boy, who was given as a prize to a winner of rattle on World Fair Expo in 1909 in Seattle. The winner was Madam Flora, owner of the brothel, and while living in her house Ernest met two girls who will mark his life forever.
Like "Hotel on the Corner of Bitter and Sweet" this book combines two periods; present and past. These periods are related to the World Fairs, the first/past period inludes first decades of 20th century and first World Fair Expo in Seattle while the second/present period include the year of 1962 and second World Fair Expo in Seattle. I like how author combines past and present and how he leads reader from past to present and from present to past in exactly right moment, when emotions and events are on their peak and reader feels like he needs some escape or debriefing.
Also, I like how writer use historic events which are not wide-know as start points for his writing, and how is all historically correctly depicted. I learned so much about history from this book and it motivated me to explore some facts and to learn more.
This book is about love and suffering, happiness and sadness, wide range of emotions, about people who didn't have opportunity to live some advantageous life, but that succeed to survive and find joy in it. During reading, I felt like I am floating in some other world one century ago seeing young Ernest and his friends laughing, crying, feeling their pain, dreaming their dreams, reasoning their decisions. This book has magic to transfer you in the other world and to make you lose track of your time.
It is very challenging to write review of this book because it is very hard to find words that can describe how wonderful this book is. I think that neither word can give this book praise that it deserves. Only reader can experience it himself and I warmly recommend everyone to read this book however you may feel. If you feel sad, this book will teach you how to find silver linings in your life, and if you feel happy this book will teach you to be grateful for every moment. It will teach you to never give up a hope, that friends are not lost even if they lost contact 50 years ago, that love can take many shapes, that life is wonderful and miracles can happen.
A lot of sentences from this book made me to stop reading and to think. However, I love this quote the most:
"Memories are narcotic, he thought. Like the array of pill bottles that sit cluttered on my nightstand. Each dose, carefully administered, use as directed. Too much and they become dangerous. Too much and they will stop your heart".