The Night Circus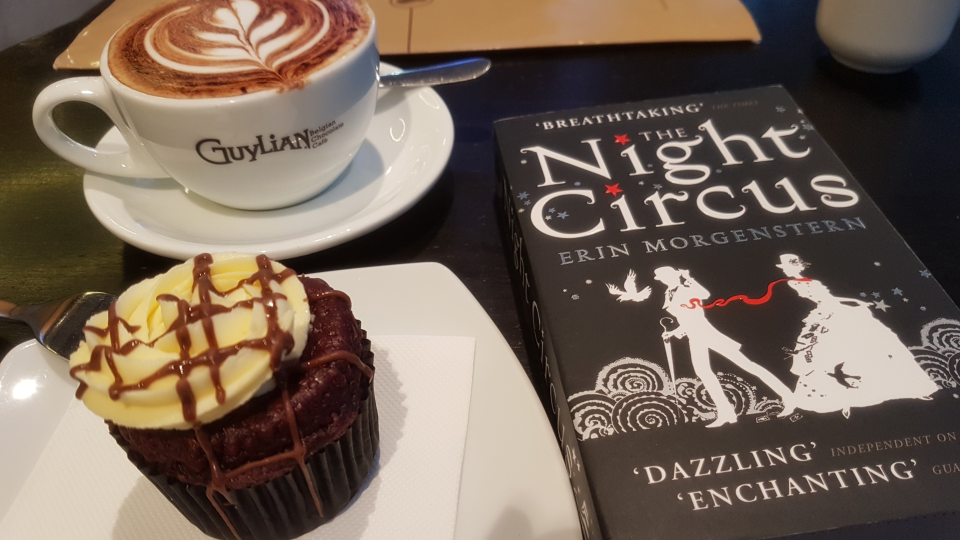 Original Title:

The Night Circus

Author:

Erin Morgenstern

Published:

2011

Buy at:
"The Night Circus" is a romance and a fantasy book set in an ahistorical late 19th century. Author of this book is Erin Morgenstern, American multimedia artist and a writer. "The Night Circus" has been translated into more than dozen languages and has won several awards, among others the 2012 Locus Award for Best First Novel. The book starts with the arrival of the mysterious circus in one city without any advertisement or any announcement. It starts working when it is dark and works until dawn. Its structure is very different from usual circus's, instead of one central tent, it has many tents with very different attractions: acrobats, fortune-teller, magician and some unusual attractions that can't be found in any other circus.
However, the circus is only paravane for a dual between two old magicians. These two magicians have their duals for which each of them chooses and trains the disciple. These duals can last for many years. Now, one of them has chosen his only daughter Celia to participate in this challenge. While she first thinks that the challenge is only between her and her opponent, she soon realises that their challenge affects the lives of all people working in the circus and that their game can cause unrepairable consequences. However, she and her opponent are not permitted to leave or stop the challenge. The challenge is only finished when there is a winner. However, rules are not so clear.
When I started reading this book, I could hardly put it down. I was so immersed in this magical book; it is so enchanting with so many details to grasp and think about. I recommend it to everyone: mistery lovers, romance lovers, fantasy lovers and to all lovers of a good read.
My favorite quotes from this book are:
"You need to understand your limitations so you can overcome them";
"Before you leave the future-teller reminds you that future is never set in stone";
"There is magic in telling the stories. It's in the listener, and for each and every ear it will be different, and it will affect them in ways they can never predict. From the mundane to the profound. You may tell a tale that takes up residence in someone's soul, becomes their blood and self and purpose. That tale will move them and drive them and who knows what they might do because of it, because of your words".